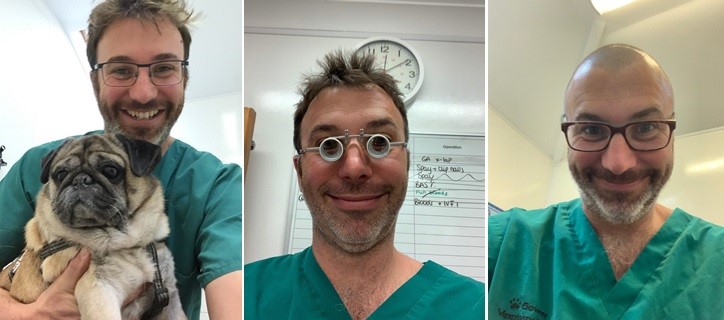 Today goes down in Gower Vets history as our Clinical Director Will steps down from his role after an impressive 12 years. As he prepares to say his goodbyes to the team and the practice, he wanted to leave the following message:
"To All My Wonderful Clients at Gower Vets
As some of you may know on May 14th I will be leaving Gower Veterinary Surgery to spend some time with my family and recharge my batteries. We had great plans of travelling Europe but it now looks like we will be gardening at home instead!
I want to say that I have loved working at Gower Vets, and with you all, for the past 12 years. Being part of the growth of such a wonderful practice has made me so proud. We have grown and changed and learnt so much over this time and I will be leaving a truly fantastic team who will all continue to provide a great service from a beautifully equipped practice.
Heather Davies who has been Head Vet and one of the leaders at Gower Vets for years has taken over the role of Clinical Director at Gower Vets and I am delighted to say that she is already doing a far better job of it than I ever did.
Gower Vets is becoming more and more skilled all the time, with Nia having completed a certificate in emergency and critical care and Heather and Ana both having nearly completed their certificates in internal medicine. These certificates are the equivalent of masters degree qualifications and will ensure the Gower Vets team and service keep getting better and better. I should also take this time to welcome Naomi who has recently started with us, Naomi has a particular interest in orthopaedics and surgery.
I want all of you to know that I am able to leave knowing that I can trust the wonderful team at Gower Vets to continue looking after all the people and animals that I care so deeply about.
I'm sure I will see you all again in the future, but for now thank you for being such a fantastic bunch and stay safe.
Lots of love
Will"
We want to say a huge thank you to Will for all that he has done and wish him all the best with his family…and his gardening!